On our page travel-tech.com we present you current drone models, which we have tested extensively. For each drone test you will find test & explanation videos about the respective models. In the following you will find a table showing a sample selection of the best drones on the market. The table is scrollable in the vertical.
Quadro- & Multicopter are a real hit in America, now the hype comes to Germany. Beside the commercial use for surveying & professional filming for TV & film industry, more and more private owners are enjoying high quality drones.
Away from the market leader DJI, new drone manufacturers are constantly establishing themselves. The competition has begun. We test the latest drones, show what the drones market has to offer and provide you with extensive information about the highest quality drones.

Quadrocopter Test – Top 3
The drone market offers a wide range of medium- and high-priced quadrocopters. Therefore, one quickly loses the overview. Our 3 best drones from 500 € up to now are the DJI Mavic Pro, DJI Phantom 4 and DJI Phantom 3 Professional.
In addition to flight characteristics and recording quality, the drone test also focused on the fun factor, material quality and the price/performance ratio.
DJI Mavic Pro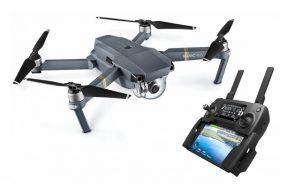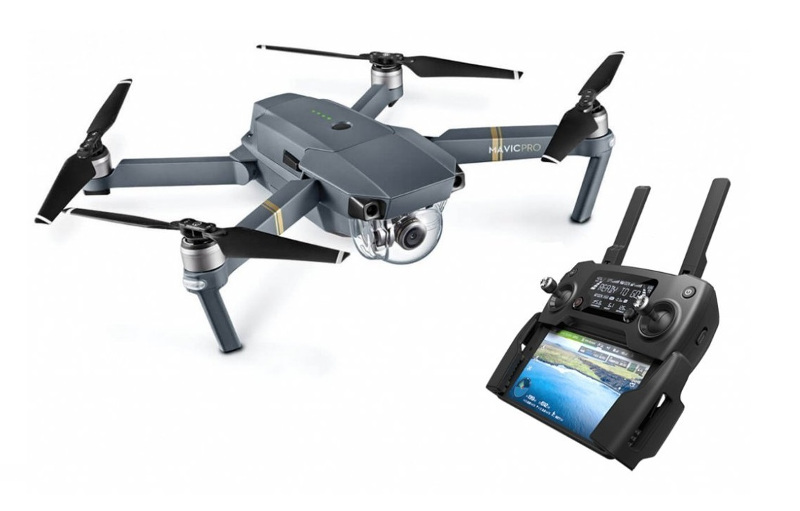 At the end of September 2016, the leading manufacturer of high-quality drones presented the Mavic Pro. New intelligent flight modes, 4K camera, perfect flight behaviour, a unique design and new safety features convinced in the drones test.
The Mavic is therefore our unbeaten #1 quadrocopter. It produces high-quality photo & video material and stands like nailed in the air.
Due to the stable flight characteristics and numerous safety features, the Mavic is suitable not only for advanced pilots but also for beginners.
DJI Mavic Air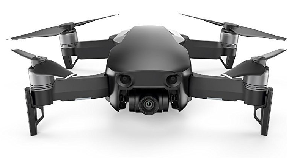 The DJI Mavic Air is DJI's latest drone model and is even smaller and more agile than the Mavic Pro. The camera has improved enormously, but unfortunately the flight time is a bit short at 16 minutes.
The new flight modes are very easy to use for both drone novices and professionals and produce very cool aerial shots.
With a good price, the quadrocopter is also suitable for people who are not quite well off. At Mavic Air it is definitely worthwhile to purchase the Fly-More-Combo package.
DJI Phantom 4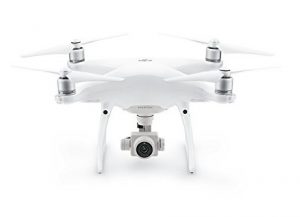 A 20 MP camera and video recordings at an ultra-high resolution of 4K provide professional-quality images. The pictures and videos we took with the Phantom 4 really blew us away.
Especially in sport mode, flying the DJI Phantom 4 is a lot of fun.
In addition to its high agility & manoeuvrability, the drone has a vision positioning system, which ensures that the Phantom 4 balances the smallest movements. The result is a very smooth flight behaviour.
The Phantom 4 is equipped with a whole range of intelligent flight modes, which allow the pilot to perform professional flights and produce high-quality images.
An automatic obstacle detection system additionally increases flight safety and ensures a high durability of the drone.
DJI Phantom 3 Professional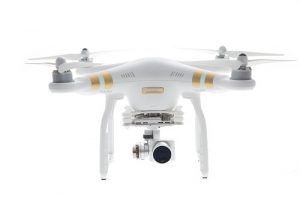 With the Phantom Professional 3 you will definitely have a lot of fun, because in the air it is fast, agile & agile.
It can also be flown in confined spaces because it has a vision positioning system.
Its 4K camera has many adjustment possibilities, the photo & video recordings are really excellent and make every photographer's heart beat faster.
For 4K video recordings the FPS is about 25 FPS, if you change the resolution to FULL-HD the camera will give you 60 high sharp pictures per second.
Because of this high camera performance you have the possibility to take slow-motion shots from a bird's eye view. Although the drone has no obstacle detection system, it is very stable in the air and can also withstand strong gusts of wind. So even beginners quickly get a safe feeling with the Phantom 3 Professional.
Read DJI Phantom 3 Professional review
Different prices and drone models
Tricopter
Tricopters are rarely found in the drone market. Due to the fact that these copters have only 3 propeller drives, they are more vulnerable to engine failure. Assuming one engine fails, a crash is inevitable.
Furthermore, tricopters cannot transport heavy things, because they have less thrust than quadro-, hexa-, or multicopters. Therefore they are equipped with a smaller camera, which reduces the quality of the recording.
Many tricopters are very agile due to their propeller arrangement. Furthermore they can be acquired for little money.
Advantages
Low price
Agile flight maneuvers possible
Propellers do not appear in the image
Disadvantages
Low thrust
Cannot lift heavy loads
Crash on engine failure
Quadrocopter
Quadrocopters guarantee a stable flight attitude and can transport larger loads than tricopters. Because of the quite balanced position in the air, quadrocopters are very popular and are bought very often.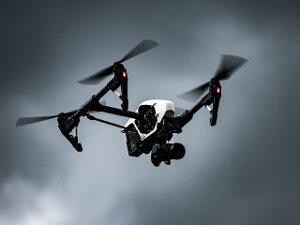 The stable centre of gravity and the higher thrust make it possible to attach larger cameras with which better aerial shots can be produced. 4K-images in highest resolution are standard equipment for many medium and high priced models.
Because Quadrocopter have 4 rotors they are less susceptible to wind and can withstand stronger gusts of wind.
This is why the mini/fun drones sector is almost exclusively made up of such aircraft.
We particularly recommend this type of drone to beginners and inexperienced drone pilots.
Mini/fun drones in the test – TOP 3:
DJI Spark
Parrot Mambo
Parrot Airborne Night
Bewertung
Flugzeit
13-15 Minuten
7-9 Minuten
7-9 Minuten
Flugverhalten
Sehr Gut
Gut
Gut
Kamera
12 MP
Videoauflösung: Full HD
0,3 MP
0,3 MP
Reichweite
2 Km (mit Controller)
20 Meter ohne Flypad
80 Meter mit Flypad
20 Meter ohne Flypad
80 Meter mit Flypad
App
Ja
Ja
Ja
Gewicht
300 g
63 g
64 g
Testbericht
>> Zum Test <<
>> Zum Test <<
>> Zum Test <<
Shop
Advantages
Small, compact & very robust
Ideal for beginners
A lot of fun is guaranteed
Available from as little as €50
Disadvantages
More susceptible to wind than large drones
Shorter flight duration
Mediocre to poor camera shots
Small mini drones are less vulnerable and are a lot of fun. You can find good Fun D drones from only 50 €. Because they are so small, crashes make almost no difference and therefore Mini Quadrocopters are very suitable for young beginners who want to train their flying skills mostly indoors.
Often they are equipped with particularly funny features. For example, the Parrot Mambo has gripping arms and a cannon. Both attachments can be controlled via app.
Many small drones can do somersaults and other funny stunts. They often have cameras, but the recording quality is rather modest due to the small dimensions.
There are also so-called Selfie drones, which are also very small & light and their construction is very simple. Selfie drones are specially designed to shoot selfies and are small enough to fit in almost any pocket.
Mini drones are usually controlled via app and smartphone or a tablet.
Drones from 500€
Drones starting at 500€ are perfect for advanced users who value very high quality photo and video. Meanwhile drones exist in this price category, whose mature technology allows even beginners an easy start with large drones.
Very popular are drones from the market leader DJI, with which it is possible to cover long distances and produce very good image material from the air.
Quadrocopters from 500€ upwards often have intelligent flight modes like Follow Me/Active Track, Point of Interest, Home Function and many more modes, with which flight maneuvers are possible to refine the video recordings.
Since they have 4 propellers, it can come to crashes if more than one of them fails. The probability that this happens is however negligible. Should one propeller fail, the drone usually stabilizes itself with the help of the internally installed gyro system.
Advantages
Perfect for beginners & advanced pilots
High-resolution photo & video recordings
Intelligent flight modes
Special features & safety features
Reach high speeds (50-80 km/h)
Disadvantages
Hexacopter
Whoever flies a hexacopter and has previously only flown normal quadrocopters will clearly feel the enormous difference in thrust due to the 6 propeller drives. Hexacopters are often used for professional purposes.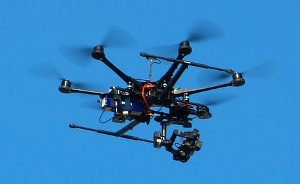 Their higher thrust makes it possible to carry larger loads and to equip them with a reflex camera, for example.
More rotors mean higher flight stability. Hexacopters maintain a stable flight attitude even at high wind speeds. If 1 or 2 rotors fail, Hexacopters remain stable in the air.
Hexacopters are more agile and faster than tri- and quadrocopters because of the 6 drives. Since 6 engines consume significantly more energy than 4, Hexacopters must be equipped with a larger battery, otherwise the maximum flight time suffers.
With 6 drives it is harder for a beginner to fly around than with a quadrocopter. Some hexacopters are only pre-assembled and have to be finished, this amount of work should be taken into account besides a high purchase price.
Advantages
High thrust
Fast flight maneuvers possible
Lies more stable in the air
Can carry more weight than a quadrocopter
Disadvantages
Requires larger battery
More suitable for advanced pilots
High price
Some models are only pre-assembled
Octocopter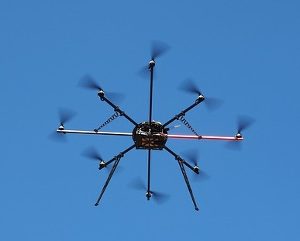 An Octocopter is very strong and can carry much higher loads due to its eight rotors. The thrust is very powerful and flight safety is much higher than with Tri-, Quadro-, or Hexacopters, because Octocopters are still stable in the air even if 3 rotors fail simultaneously.
This is also accompanied by the increased resistance to very strong gusts of wind.
An octocopter is a lot of fun if you have some practice with it. Fast flight manoeuvres and a very calm situation in the air make the Octocopter a professional drone.
Because these copters have 8 drives, they also need twice as much energy as a quadrocopter. Therefore the weight of the battery is also twice as high.
Advantages
Octocopters can transport heavy loads
Effortlessly withstand strong gusts of wind
Flexible & fast flight maneuvers
High flight safety
Disadvantages
Require a particularly large battery
For experienced pilots
Very high costs
However, drones can be roughly divided into multi- and quadrocopters. Quadrocopters are usually cheaper and more suitable for beginners.
Cheap quadrocopters
Cheap quadrocopters are already available from 50-200 €, oftenly have smaller dimensions and a worse camera image or no camera at all.
They are rather less suitable for "First Person Flights" (FPV). However, small mini drones can also be used to perform real feats and stunts. They are also somewhat more robust due to their small dimensions and low weight.
For high quality aerial shots they are less suitable, but they are perfect for first flight experiences.
More expensive quadrocopters
With drones starting at 500 € you can take good pictures and videos from a bird's eye view. You should make sure that the drone is equipped with a good camera.
Usually these quadrocopters also have a gimbal system that balances the movements of the camera in all directions to produce a wobble-free image.
High-quality drones also have a live image transmission to the radio remote control. Either the image is output via an integrated screen or via a mobile device such as a smartphone or tablet.
Multicopter for professionals
Remote-controlled aircraft for professionals, so-called multicopters, are used in industry, surveying, agriculture and for professional filming, among other things.
Prices here range between 1,000 and 10,000 €.
How do you fly a drone?
Modern quadro- and multicopters are relatively easy to control and fly. An integrated position sensor constantly determines the position of the drone. In case of headwind or other influences, it steers against it to stay stable in the air.
Control unit
You control the drone via radio remote control, using left and right joystick.
As you can see in the picture:
The left stick is therefore responsible for the ascending and descending, as well as the rotational movement around the vertical axis of the drone. With the right stick you control movements on the horizontal plane, i.e. forwards, backwards and sideways.
Drive
For drones different propulsion constellations exist. For example, there is the H-shape, X-shape and also the +-shape. This refers to the arrangement of the rotors. X- and H-shape sometimes appear in combination with each other and are best suited for aerial photography, as the rotors do not move in the field of view of the camera.
Typical intelligent flight modes of a drone
Follow me
With the help of modern tracking technology, the drone follows a pre-selected object/target. For this purpose, the drone accesses the following data:
GPS signal
Altimeter
Modern image recognition via camera
The drone adapts to your movements and follows you constantly. This allows you to film yourself during sports activities, such as mountain climbing, cycling or hiking. So you can capture your moments from the air without having to actively control the drone.
With most drone models, you select yourself on the screen as soon as the drone is in Follow Me mode, from this point on the drone follows you. Please note that the setting options vary from device to device.
Especially important in this mode is a stable GPS signal!
Way Point Mode
In Way Point mode, waypoints are defined at the beginning, which the drone then flies off completely independently.
One advantage of this mode is that the drone flies the waypoints very smoothly, which guarantees wobble-free and high-quality shots.
You can fly certain routes in advance, fly to the individual points, save each route and assign a name to it. In Way Point mode, a certain minimum altitude must usually be maintained. Often this is at least 10 meters. Fixed way points maintain their altitude if you have saved them correctly.
Sport mode
Sports mode is not so different from normal mode. The drone can only fly much faster. Average drones achieve maximum speeds of between 40 and 70 km/h. Race drones can also achieve over 100 kilometres per hour at peak speeds.
Home Point Mode
The Home Point mode is a security feature that is now integrated in many models.
If a good GPS signal is available, the drone automatically sets the Home Point as soon as the drone and the radio remote control are activated.
However, the Home Point can also be set manually, usually via the software of the remote control or in the app.
Point of interrest
Using the "point of interrest" mode, you let the drone fly in a perfect circle around a specific object. This flight mode is very useful for taking stable, wobble-free aerial shots during the circular motion. Manually you could not fly this perfect circle as easily as the drone automatically does in "point of interrest" mode.
Drones and laws
Before buying a drone, you should familiarize yourself with the most important, current, legal regulations.
Among other things, this includes whether where and how far you are allowed to fly your drone.
In Germany generally prohibited are among others the following public areas:
Department stores
Markets
Nature reserves
Residential areas
Near airports
About crowds
Millitary facilities
About energy plants and industrial buildings
It is also forbidden for federal and state authorities to fly over it. It is also forbidden to fly over accident sites and rescue sites with the drone.
Many countries are still lagging behind with tightened laws. However, before flying with a drone in another country, you should still inform yourself about the current regulations in the respective region in advance.
Permissible weight and pilot licence
From a weight of 250 g you have to mark your drone, this is mandatory in Germany! On the drone your address as well as first name and surname must be written clearly visible.
A drone or pilot licence is required as soon as the drone exceeds a total weight of 2 kg! This "driving licence" costs of course money & time.
We therefore advise you to use Quadro- and Multicopters that weigh less than 2 kg in total.
Another weight limit for drones is 5 kg. If such an aircraft weighs more, an extra special permit must be obtained. In general, higher weight classes of 5 kg or more are prohibited.
Drones with particularly good cameras
Many quadrocopters are equipped as standard with a high-quality HD and 4K camera. They produce very high-quality image and video material from a bird's eye view. Good drones are very stable in the air, even with light to moderate headwind and have a so-called gimbal system to which the camera is fixed.
The task of the gimbal system is to keep the camera always in the currently set position. This ensures that the shots remain wobble-free.
As a rule, good drones have a live image transmission directly to an integrated screen in the remote control or to another terminal (smartphone, tablet, laptop) on which a corresponding app has been installed. Such a drone can perform FPV flights, FPV stands for First Person View. You can orientate yourself by the transmitted image where the drone is, how fast and in which direction it flies. There are also drones with supplied glasses, these are similar to virtual reality glasses. The image signal is then transmitted directly to the glasses and you are "in the middle" of the flight.
However, you should make sure that you never lose sight of the drone. In Germany drone flying is only allowed within visual range!
General questions about drones
Which cameras are suitable for drone flights?
If you buy a multi or quadrocopter, which can or must be equipped separately, you are spoilt for choice when it comes to finding a suitable camera to equip the drone with.
According to our experience you do nothing wrong with so-called Action Cams. GoPro cameras are very often used cams in the drone sector. They can be dismantled and used for other recordings.
Some drones can also be equipped with a reflex camera. It takes very high quality pictures and has a high recording quality, but it is hardly weather resistant and will probably not "survive" a crash.
Starting at 500 € you get already good entry-level drones, which provide you with good HD recordings. Very popular are drones with 4 k recording quality. Experience shows that you get such a drone which is also very good in the air and has a very high quality in the total package from about 1000 €.
Which drone is the right one for me?
Maybe you are wondering which drone is the right one for you. You should research carefully before buying. You should be clear what the drone must be able to do. Should it only fly stable and the recording quality is not so important to you?
Or are you a beginner? Then we recommend the DJI Phantom 3 Standard! For higher quality recordings, the Typhoon Q500 4K with integrated 4k camera and removable gimbal stick is also suitable.
How far can I fly with a drone?
With your drone you may only fly as far as you can see it in the air. In drone forums you can read stories in which the pilots had to search for their drones in the woods and bushes. As soon as the GPS signal fails, the search will be quite difficult.
How high can I fly with a drone?
In Germany, a maximum flight altitude of 100 m has been in force since 2017. This is prescribed by the new drone regulation. However, since there are many old models on the market and a limit of 120 m used to apply, this altitude limit is programmed into the system. You can also extend it as you wish, but we advise against it.
Some drones cannot ascend higher than about 6000 m, because from this altitude the air becomes too thin and the propeller drive cannot generate enough lift. The programmed altitude limits are different. Some drones cannot be started in the mountains above 2500 m.
What does a gyro sensor do?
Since drones are difficult to fly without automatic flight correction, a gyro sensor is required to keep the aircraft's position in the air stable and to balance it in gusts of wind or other resistances.
The gyro sensor detects the smallest deviations of the flight attitude and ensures that these are then automatically corrected by the copter.
GPS is also used to stabilise the flight. For very high quality drones, a vision positioning system is added to this, which further enhances this effect!
What is a gimbal system?
Since the drone and thus the camera constantly changes its angle of inclination to the plane during flight, the camera image must be "balanced". This is done with a so-called gimbal system.
There are mechanical, multi-axis gimbal systems and various software solutions. Which type is installed in the drone depends on the respective model. Typical for Parrot, for example, is a software gimbal, where the software calculates the correct rectangular image from the fisheye lens.
With mechanical gimbals, a distinction is usually made between 2- and 3-axis gimbals.
This technology is now very mature and reliably compensates for drone movements due to flight maneuvers or gusts of wind, so that the camera image always remains the same.