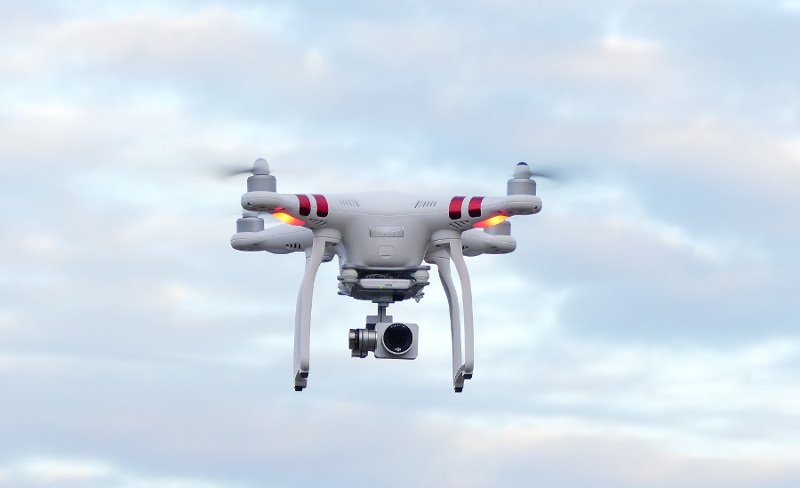 Current drones with cameras not only produce high quality images, but also have good flight stability and usually a gimbal system, which ensures wobble-free images.
Quadrocopters with camera are perfectly suited for video recording, photography, up to the recording of image material for FPV flights.
When buying a drone, it should therefore be clear in advance whether it should have an integrated camera or whether you want to keep open the possibility of equipping the drone with different cameras. We recommend various ActionCams, the GoPro cameras are very suitable.
Beginners should fall back on inexpensive entry-level models such as the DJI Phantom 3 or the DJI Phantom 3 4K to gain their first flying experience.
The Typhoon Q500 4K has shown in tests that it delivers razor-sharp images. The video recordings were as high quality as the photos taken.
The drone with camera in test
How much does a drone with a camera cost?
For 100-200€ you can get a small mini drone with camera, but you shouldn't expect too much.
The purchase price of a normal, high-quality drone with camera, starts at about 500 €. More expensive models usually have a better camera, more direct control behavior and reach higher speeds.
A decisive factor in the purchase price is how long the model has been on the market. The DJI Phantom 4 Pro is one of the latest quadrocopters, the price starts at 1500€. However, this is also the Pro version, the improved model of the DJI Phantom 4, which you can get from around 1100€. Compared to the normal version, the "professional model" has additional sensors for obstacle detection, a stronger battery and a better camera.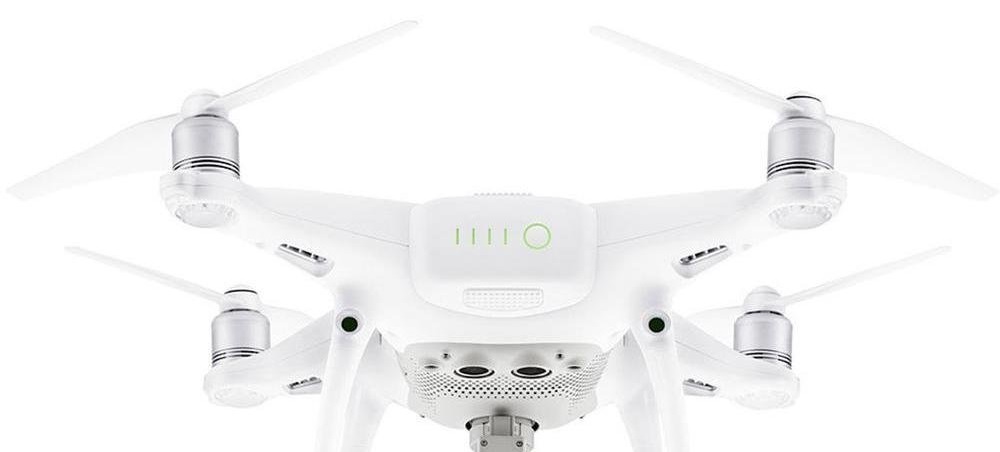 The improved sensor technology is of course very helpful, but whether the other improved features justify the surcharge also depends on the field of application of the drone. The predecessor and the improved version are both equally well made in terms of materials.
For applications in industry, surveying or logistics, professional models like the DJI Matrice 600 are suitable, which costs >5000€. In these areas usually Multicopter with 6 or 8 drives are used.
They can be equipped with the most different sensors and offer a higher flight stability than normal quadrocopters. Furthermore they have a higher payload capacity, different shooting angles, higher running smoothness (less vibrations), much more power and are compatible with different camera and gimbal systems.
Laws and regulations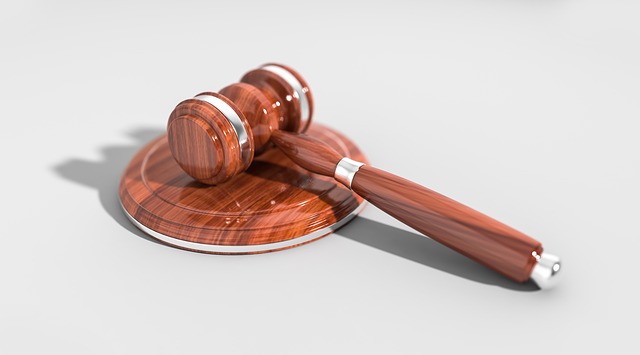 Before you decide to buy a quadrocopter, make yourself familiar with the legal requirements. For example, a drone may not be flown in nature reserves, on public areas (department stores, markets, etc.) without special permission.
The laws are also different from country to country. So find out in advance what exactly applies where! Drones for everyone are still around, so some countries with strict laws are still lagging behind.
In Germany the following legal framework conditions apply:
It is not allowed to fly with a drone near airports, over crowds, residential areas, industrial buildings, military and energy facilities.
It is also forbidden to fly over federal or state authorities, as well as the locations of police and rescue services.
The drone may only be flown within visual range and up to a maximum height of 100 meters.
Each drone weighing over 250g is subject to compulsory marking in Germany. Address and name of the drone owner must be visibly marked on the aircraft in writing.
If the drone weighs more than 2kg a proof of knowledge, a kind of driving licence is required.
All drones with a weight over 5kg are not allowed in Germany. To fly them a special permit is required!
A drone with a camera should not be used to spy on other people or disturb their privacy. This can be reported!
So please pay attention where and over which areas you fly. We recommend you fly over wide open terrain or on private property!
Especially as a beginner, gross flight mistakes can lead to great material damage or injuries to persons. Therefore practice at the beginning on a field near you until you are sure before you dare to enter smaller zones.
Mini drone with camera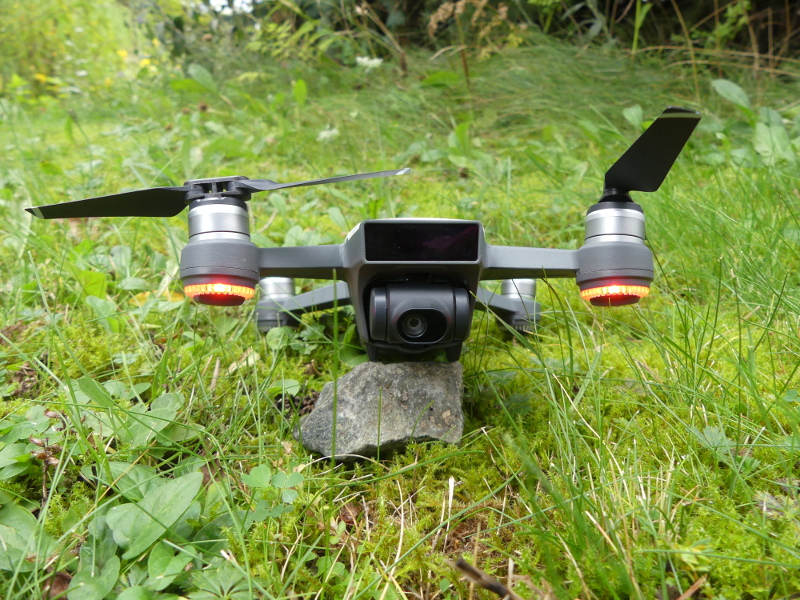 Mini drones are not only cheaper, they also open up the possibility of flying quickly and manoeuvrably through the home. Because they are so small, they convince with a high agility and are well suited for people who want to improve their flying skills, because the drone reacts much faster to direct control.
A mini drone without a camera can be purchased for as little as €50. Due to the small dimensions, a longer lifetime of the quadrocopter is guaranteed.
For a mini drone with camera, the purchase costs naturally rise into the three-figure range. Here the rule of thumb applies: The more expensive, the higher quality of the image and video recordings.
Since the mini drones are very light & small, the optimized camera weight is also in the range of 5-15g. Therefore, a mini drone with camera cannot provide equivalent images to its larger relatives.
However, they are still sufficient for private photos.
Different models
On the drones market there is a wide variety of models with partly interesting features & functions for special applications.
Drone with HD camera
The many drones from a few hundred € upwards have an Ultra-HD camera installed. They are particularly suitable for the hobby and partly for the semi-professional sector.
Drone with 4K camera
With a 4K camera, which has at least 12 MP, you can't really go wrong. The drone with 4K camera delivers the best pictures in highest quality. Such Quadro- or Multicopter are also used in the professional sector.
Drone with live camera
Many of our tested models are drones with live camera. This means that image is transmitted live directly to an integrated screen or mobile device. This means that the drone can only be controlled from the view of the screen, should it be out of the field of view or far away.
Drone with thermal imaging camera
A good drone with a thermal imaging camera is quite expensive and usually costs several thousand €. The thermal imaging camera alone costs easily four figures.
In the professional sector, it can be attached to multicopters, such as the DJI Matrice 600 or DJI Matrice 100.
Really good drones with a thermal imaging camera can also cost €10,000 or more.
Drone with camera and glasses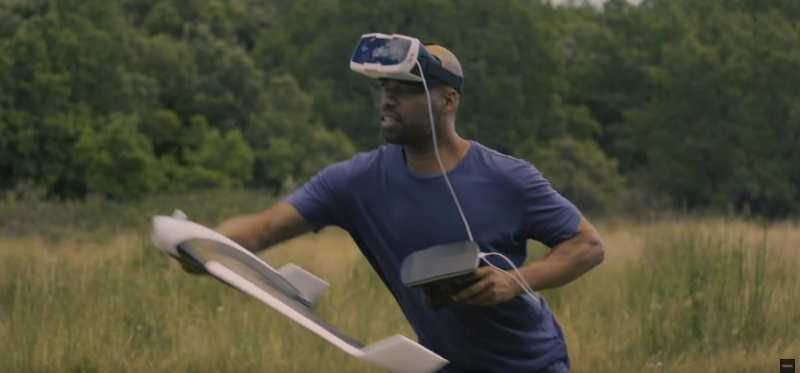 FPV flying (First Person Flight) is gaining ground among drones and is becoming increasingly popular.
A drone with camera and glasses is worthwhile as a complete set. Individually, the cost of a good pair of FPV goggles is often in the mid three-digit range.
When buying a drone with camera and glasses, you should consider a few things. For example how far the field of vision of the glasses extends. The wider this range (FOV – Field of View), the more you see in flight, but a larger field of view is accompanied by a loss of sharpness at the edges. So here you have to weigh up what is more important.
Furthermore, a stable transmission of the image to the FPV goggles must be guaranteed. It is also possible to record the transmitted image and store it on a terminal or memory chip or to transmit the image live to another screen.
A further feature is the adjustable interpupillary distance, which is not provided by all FPV glasses. However, this can improve the realistic perception of the image.
Inexpensive drone with camera
If you are looking for a cheap drone with a camera, don't expect too much from the image quality. However, we recommend the DJI Phantom 3 Standard with HD quality to all newcomers.
For a drone with a camera, a price of 500€ can be regarded as reasonable. Cheaper models are hardly available without the extreme loss of image quality, workmanship and flight stability of the drone must be accepted.
Drive & control of the drone with camera
In order to stay in the mid-price sector, we are now limiting ourselves to quadrocopters, i.e. drones with 4 propulsion engines with one propeller each.
Quadrocopter occur basically in 3 different variations: The H form, the X form and the + form!
With the latter, the control of motors and changes of the movements in the 4 cardinal points is easier, but this arrangement leads to a slower rotation.
H and X form are very similar and sometimes appear in combination with each other, like for example the Typhoon Q500 4K.
The classic arrangement of the engines at a 45 degree angle, can also be seen on the DJI Phantom 3 (X Form).
Compared to the + arrangement, both have the advantage that the motors and propellers are not visible in the camera image, thus allowing for higher quality aerial shots.
However, the control of all 3 types of drones is the same. Depending on the model, the handling of the aircraft is different in terms of difficulty. Compared to the common model flying, however, flying is relatively easy if the quadrocopters have an integrated stabilisation system.
With small, fast and agile drones you can even try loops, rolls and other tricks in the air. Aerobatics is often no problem with mini drones, as they are stable and can withstand a fall. However, such aircraft usually do not have a sensitive camera installed.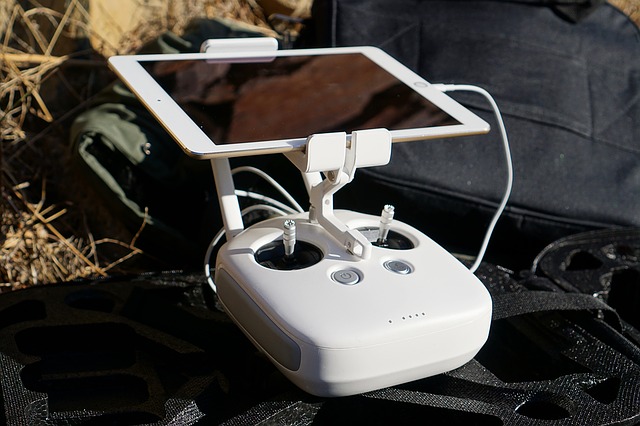 Usually the drone can be controlled with a radio remote control as follows:
When you move the right joystick forward or towards you, the drone will move in the appropriate direction in normal flight mode. The left stick is responsible for the up, down and rotation around its own axis.
For professional aerial shots using a drone with camera, however, some practice is required. You can usually move the camera in the vertical direction, i.e. up and down, using a wheel on the radio remote control. To pan the camera to the right or left, only the entire drone has to turn. The gimbal system always keeps the camera in a horizontal position.
There are also expensive gimbal systems that you can mount on large drones, which also allow the camera to move horizontally.
Which camera should I choose?
Different cameras can be used depending on the application. However, many drone models already have a permanently installed camera.
If you want to buy a "naked drone" and equip it yourself, we recommend one of the following three camera types:
GoPro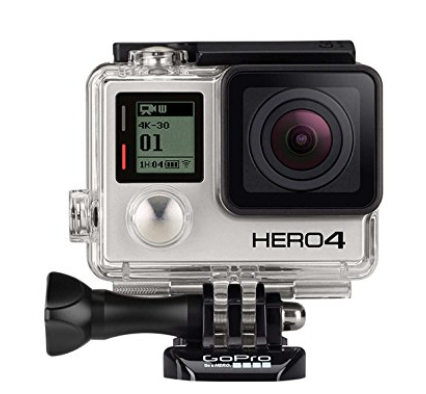 The GoPro camera is a typical action camera. It is suitable for taking photos and video recordings in the wild. Usually such cameras are in a waterproof housing. Actioncams are stable and therefore perfect for drone flights.
Single lens reflex camera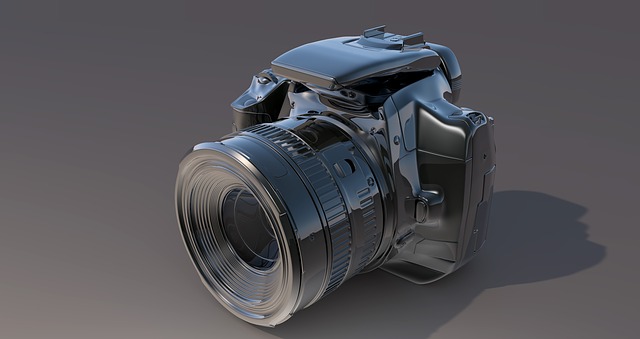 An SLR camera is very well suited for particularly high-quality photos. However, such a compact camera has the disadvantage that it is much more expensive and less robust. If the drone crashes, there is a greater risk that the expensive camera will break on impact.
Normal cameras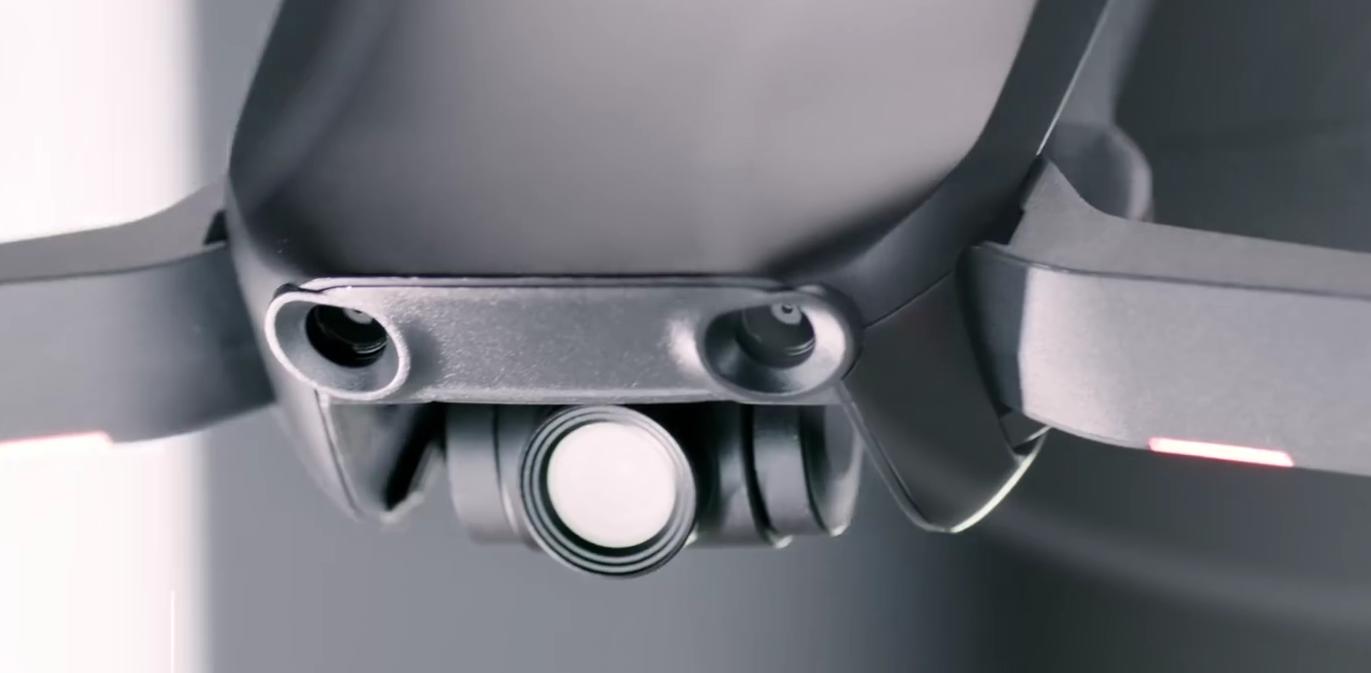 Normal cameras are usually the cheapest option. If they are permanently installed in the drone, the cameras often have a stable housing and are designed for flying.
We recommend equipping a drone with a GoPro or other ActionCam instead of a standard camera.
Conclusion on the drone with camera
In general it is recommended to take a little more money in your hand if you want to take high-quality photos and videos with the drone.
GoPro offers the best action cameras, which can be easily mounted on many drone models.