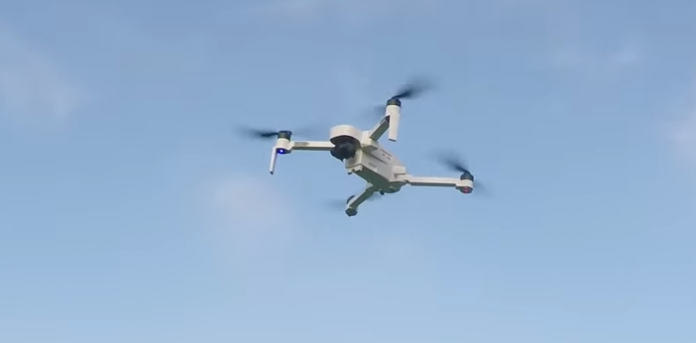 | | |
| --- | --- |
| Spaßfaktor | |
| Flugverhalten | |
| Materialqualität | |
| Aufnahmequalität | |
| Preis-Leistung | |
| Average 0/5 | |
A model that is quite new on the market is the Hubsan Zino drone.
It has a 4 propeller drive, a mature 4K camera and, according to the factory specifications, can fly for up to 23 minutes.
This report will tell you what else you can expect from this quadrocopter model and which features are integrated.
Currently there is a juicy discount at Gearbest, with this code:
GBH117S25
Simply enter in the order process and select the bearing "CN-0991".
>> Hubsan Zino günstig kaufen* <<
Here you can watch our video review:

>> Hubsan Zino günstig kaufen* <<
Technical data of the drone
The Hubsan Zino is a real bargain and has a lot of great features. Its flight characteristics are very stable and therefore suitable for beginners as well as advanced pilots.
Even pilots with some flying experience will have a lot of fun with the Zino, because it has image tracking, waypoint mode and the ability to create panoramic shots. So the advanced drone pilot has access to a lot of features and functions. Beginners benefit from a low entry price, good flight characteristics and a good 4k camera.
Size, design and weight

A particularly cool feature of the Hubsan Zino drone is the ability to fold the quadrocopter so that it fits comfortably in a large trouser pocket or small backpack.
When normally folded out, the drone measures 306.4 mm in length, 252.4 mm in width and about 95 mm in height. When folded, it brings the Zino to a length of 190mm, 112mm and 95mm in height.
The design is somewhat reminiscent of the DJI Mavic drone series. We have noticed that many manufacturers are inspired by the look of this drone, which speaks for the success of the Mavic.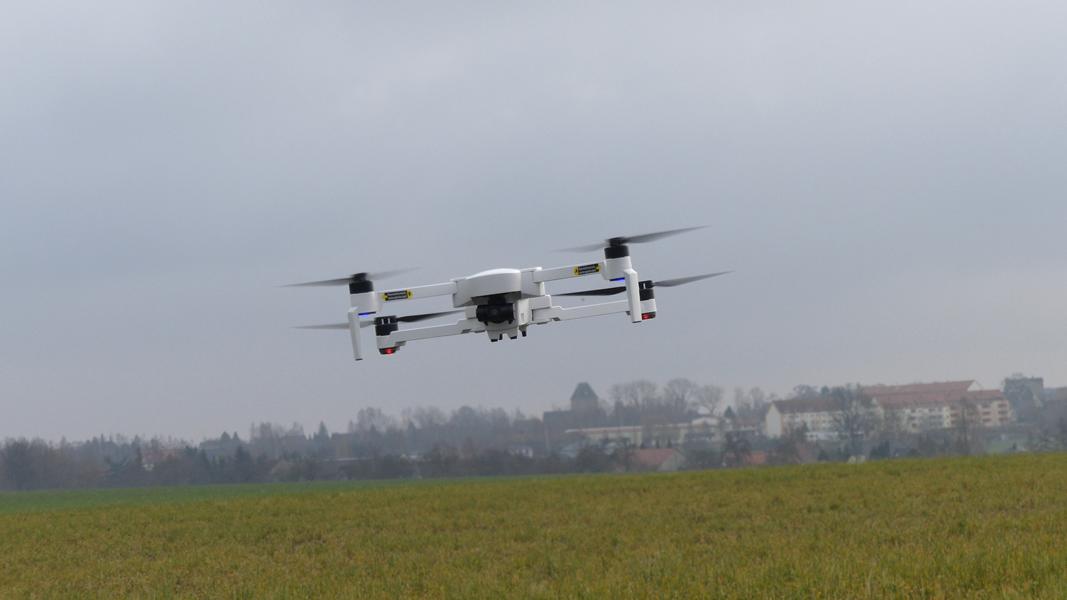 The appearance of the remote control is also very similar to the DJI. The smartphone can be easily clamped underneath.
The Hubsan Zino drone also weighs about 700 g, which is average for this size.
Camera, memory and FPV live image transmission
The photo sensor is an Ultra HD 4K camera with modern Ambarella Sports Image Processor. It achieves 30 frames per second with a pixel number of 3840 x 2160 pixels.
Video recordings look pretty good and are very detailed, with a high color spectrum and depth of field. With this cam you can really capture the best scenes and adventures.
The following video shows Hubsan Zino 4k footage from our last holiday. The video footage is absolutely top for the price, only the quality of the pictures could be a bit better. But see for yourself:
>> Hubsan Zino günstig kaufen* <<
Unfortunately photos can only be saved in JPG format, RAW is not (yet) supported. In low light conditions, image noise quickly appears, but the drone camera takes otherwise nice pictures, which will not satisfy demanding photographers. Hobby pilots will be satisfied with the quality. Here are three snapshots: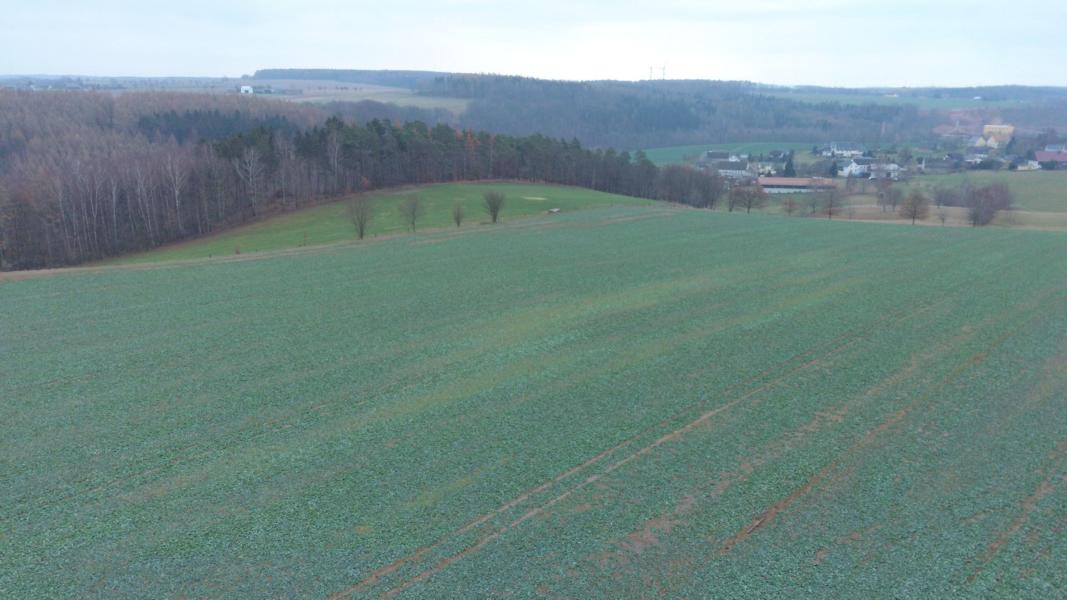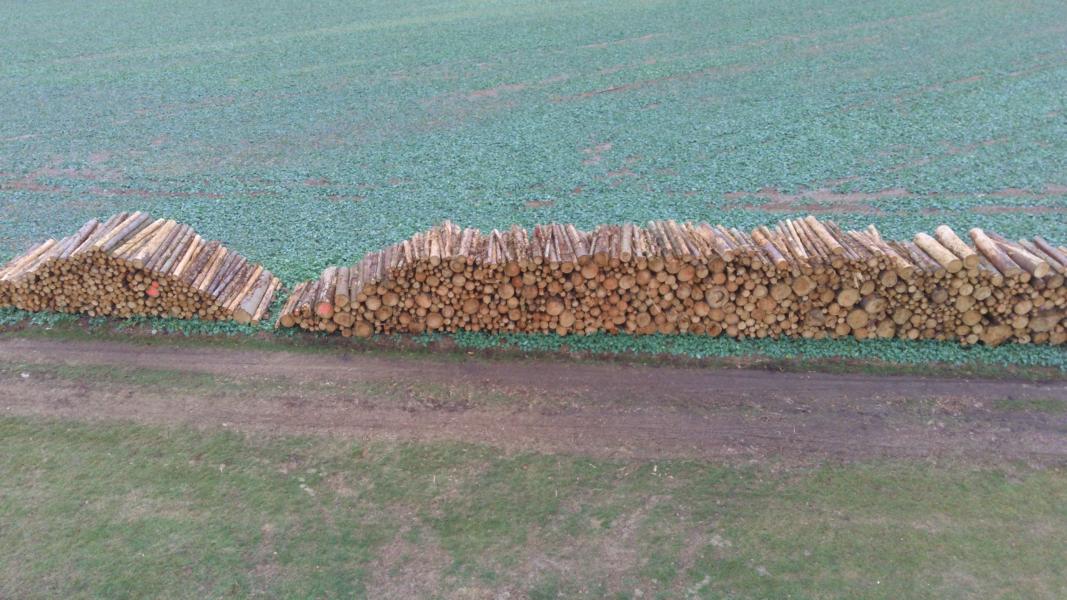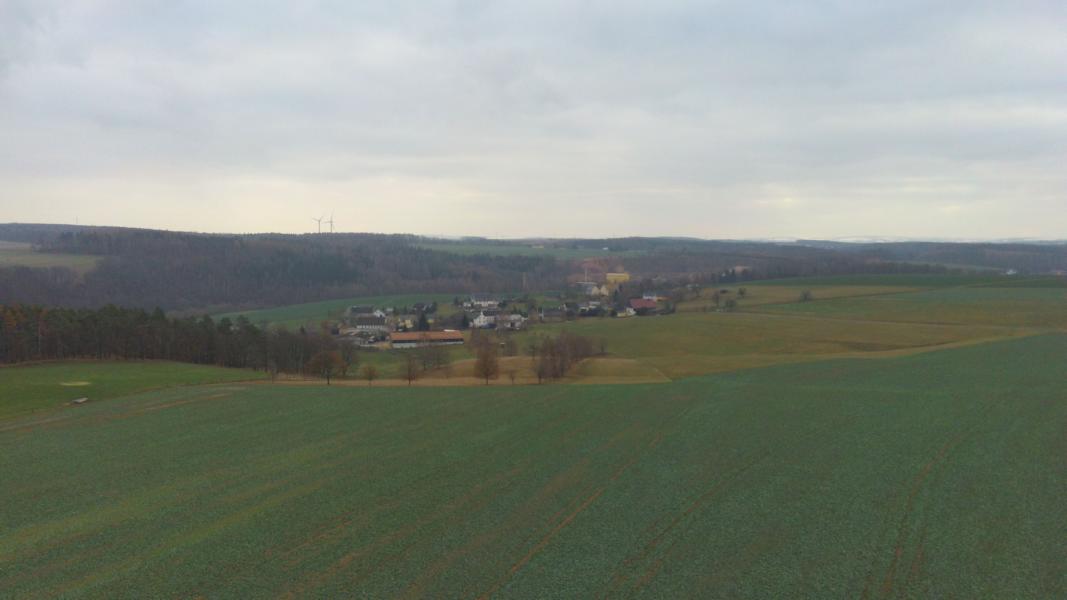 The Hubsan camera also offers some possibilities to adjust the footage manually. There are 4 different color modes, normal, sunny, cloudy and black and white. It is also possible to adjust the ISO value up to 3,200. The resolution of the photos is 4k, which is 3840×2160 pixels in pure photo format.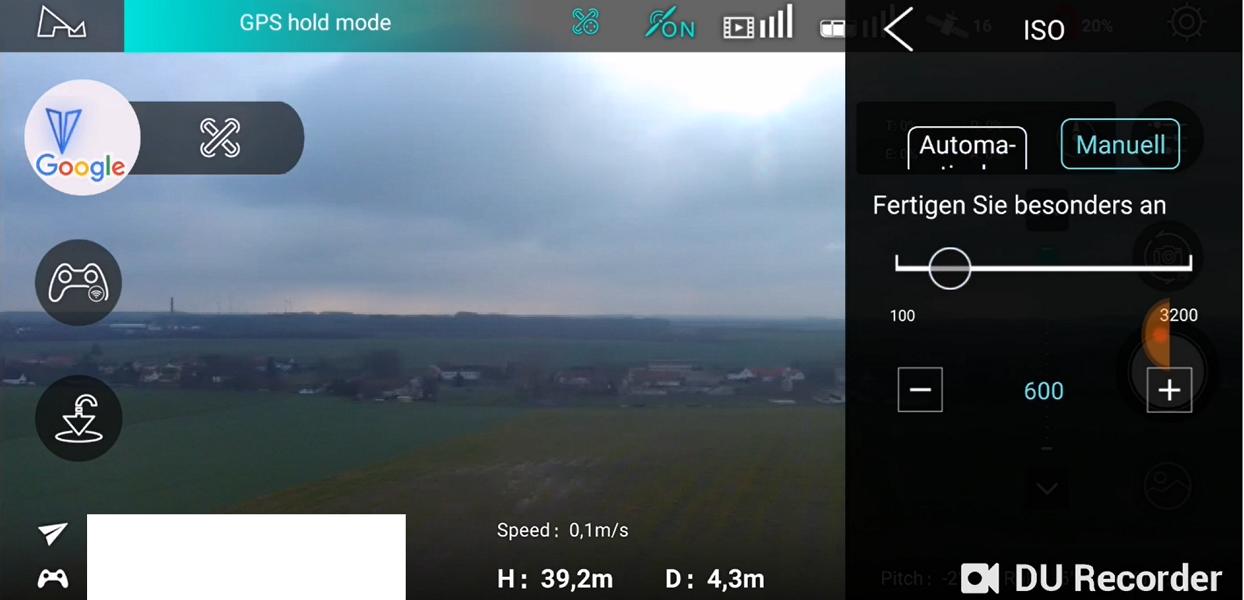 The panorama shot is also very practical. The camera captures everything around 360 degrees. You can activate this function simply by pressing a button, then the drone starts to rotate once in a circle and records a 360 degree panorama video. The camera lens has a FOV (Field of View) of about 89 degrees.
The image and especially the video recordings are not blurred. This is due to the built-in 3-axis gimbal system, which "cushions" every movement of the quadrocopter and which is no longer visible in the video recordings.
All photo and video recordings are stored on a Micro SD card. Unfortunately this is not included in the scope of delivery. But you can use cards up to a memory size of 64 Gbyte and class 10. We recommend to format them before use.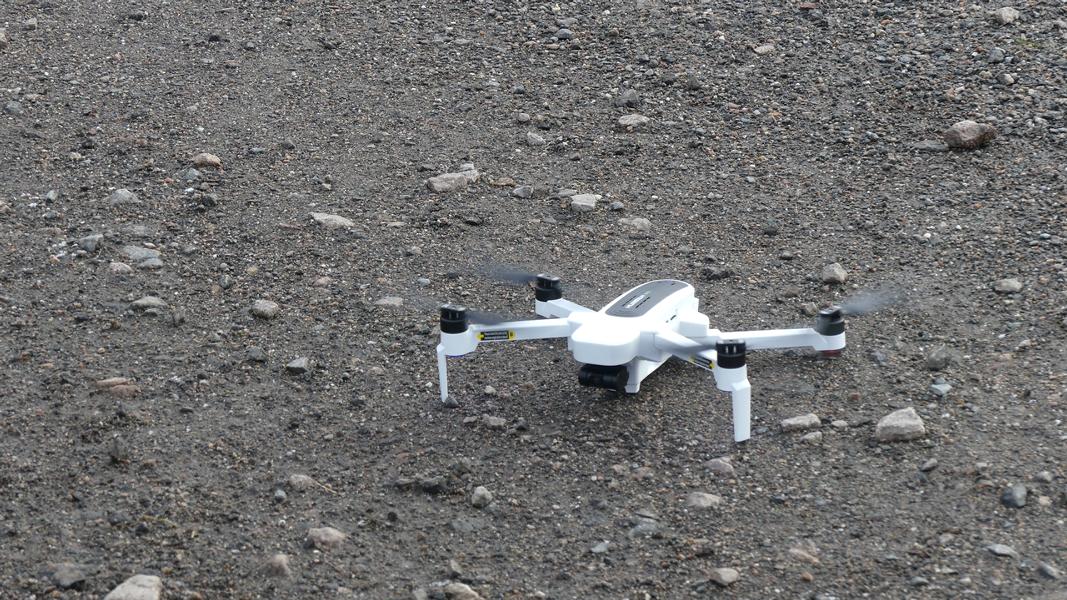 Of course, a good drone must not be without an FPV function. The Hubsan Zino has a stable camera and FPV video transmission for this purpose, namely a broadcast video to the console at 5.8 Ghz. The console is connected to the smartphone, the data is transmitted and displayed on the smartphone screen.
>> Hubsan Zino günstig kaufen* <<
Battery, range and flight time
This model has a rather strong battery. It has a total charging capacity of about 3000 mAh and works with an operating voltage of 11.4 Volt.
You can also replace the flight battery. In the scope of delivery there is only one battery, but in some shops you can buy a package with 2 flight batteries.
Per battery charge you can achieve a flight time of about 21 minutes. In order to be able to fully recharge it afterwards, about 180 minutes are needed.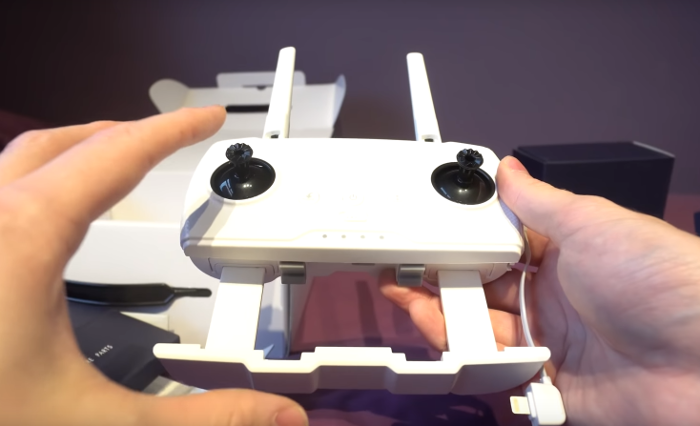 In our range test, we were able to achieve perfect results within the permitted range. The signal is completely stable and there are no delays in image transmission. Furthermore, the Return-To-Home function works absolutely superb.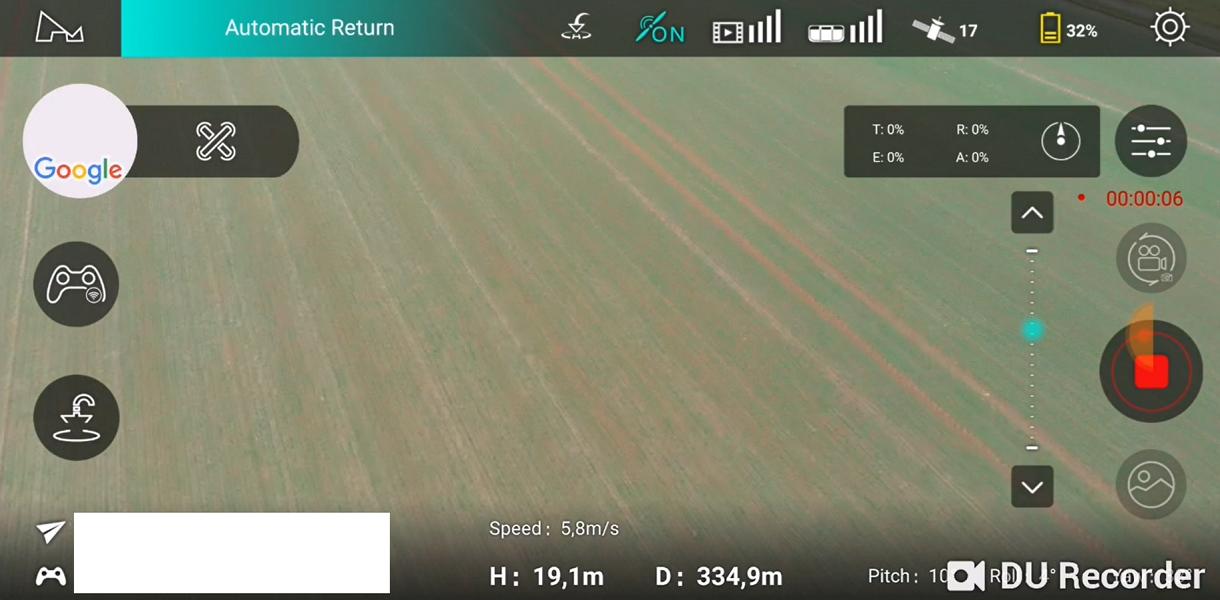 If you want to fly the quadrocopter in Germany, you have to pay attention that there are strict laws in this country concerning drone flight. You are only allowed to fly such a model on sight and you also need a drone license plate with your name & address, because the model has a maximum takeoff weight of over 250 g.
Modes and functions
Despite the fact that the camera has a rather low price, it has many cool functions, modes and features. We have summarized the most important ones for you.
Active Track
The Active-Track function works very simply and reliably. Here a person is recognized and followed, while the drone films fully automatically, independently and follows the person. You can also adjust the gimbal and produce photo and video recordings.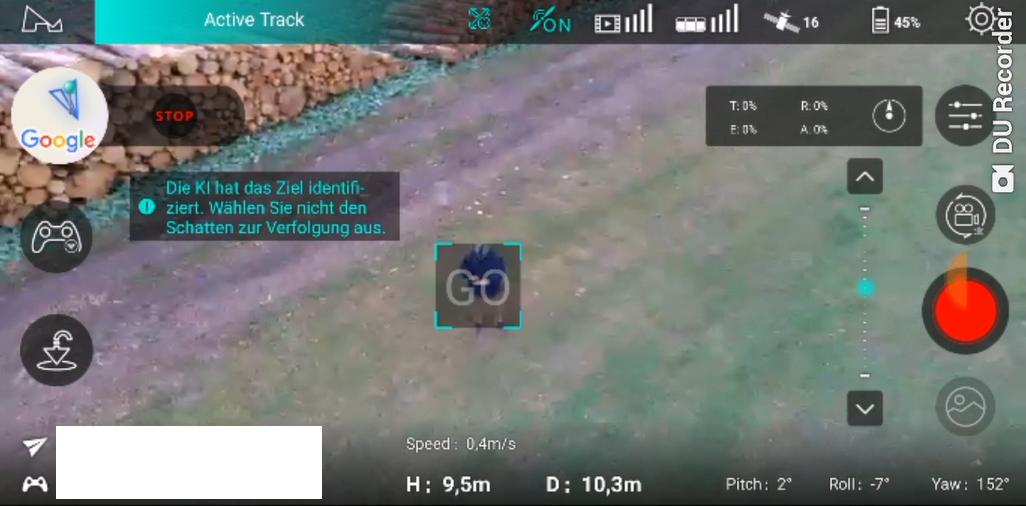 Waypoint
In this mode you can define exact flight routes via different waypoints, which the quadrocopter should then fly.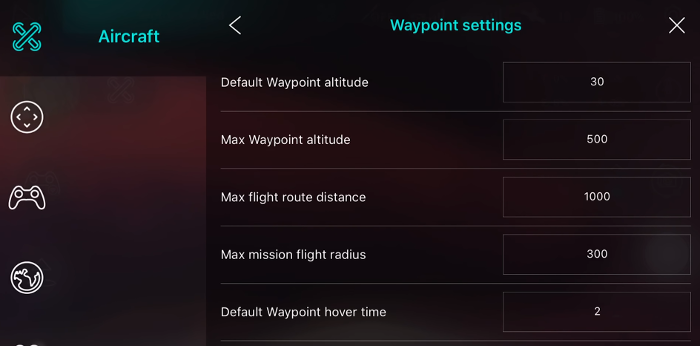 The waypoints are "digitally staked out" via app. We recommend to use this mode only on large and free areas.
Panorama shot
As already mentioned there is also the possibility to start a panorama shot, where the camera films everything around in a circle and then stops again.
Automatic take off and landing
With the help of the start/landing function the drone can be started and landed fully automatically and independently.
Hover function
To ensure that flying with the drone remains pleasant and is particularly beginner-friendly, the Hubsan Zino drone has both GPS and an altitude barometer. This allows the quadrocopter to maintain its position perfectly in hovering flight, even if you release the control sticks and do not actively intervene.
Advantages and disadvantages
Advantages:
High resolution Ultra HD 4K camera
Range up to 1 kilometre
Good price/performance ratio
Many cool functions like image tracking and panorama photography
Return To Home Mode and other safety features are also integrated
Reliable 3-axis image stabilization
Maximum flight time is about 23 minutes
Well suited for beginners and also advanced users
The drone can be easily folded up
GPS available
Cons:
You need a drone license plate for this model
Conclusion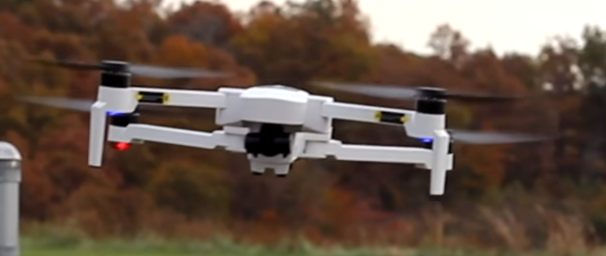 Meanwhile the price for the Hubsan Zino drone is below 400 €. To get a 4K camera drone for this is quite rare. In addition, the fact that the material is very high quality, the drone has a high functionality and is also perfect for beginners.
The remote control and the foldable design remind us a bit of the DJI Mavic and we can well imagine that the manufacturer of the Zino drone took this model as a model, as several producers have been doing so lately, because the Mavic is quite popular. Also the scope of delivery is quite big and can be seen.
Finally, the flight time and battery performance of the Hubsan Zino drone is not too short. You can fly for 21 minutes on one battery charge, which is pretty good for this price. For 30-40 € you can buy an additional flight battery.
>> Hubsan Zino günstig kaufen* <<
The Hubsan Zino is not a high-end drone for demanding photographers, but hobby pilots who want to produce beautiful photos and videos on vacation will find what they are looking for in this model.
Is it worthwhile to upgrade to the Hubsan Zino Pro? Find out in the following video: